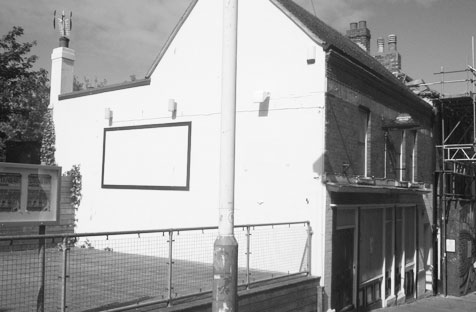 Shortlisted for the 2011 RIBA Downland Prize
CDP developed a design strategy for The Creative Foundation to convert, renovate and extend the Earl Grey, a derelict building in the Old High Street at Folkestone. The proposal included residential on the first floor, a restaurant at street level and commercial kitchens and services below ground.
The existing building fabric was retained with contemporary additions at the rear, side and front.  A curving side addition, frames the views to the rear, and a panoramic northern window to the studio flat overlooks Payers Park.
Glass doors from the restaurant allow access to the theatrical deck, covered by an elegant canopy and signposted with stainless steel kiosk.  These are washed in coloured light, to create an iconic, useable and flexible place which will serve as a new focal point for the Creative Quarter and wider community alike.
Judging of shortlisted entries gets underway in August and awards will be presented at the RIBA in November.